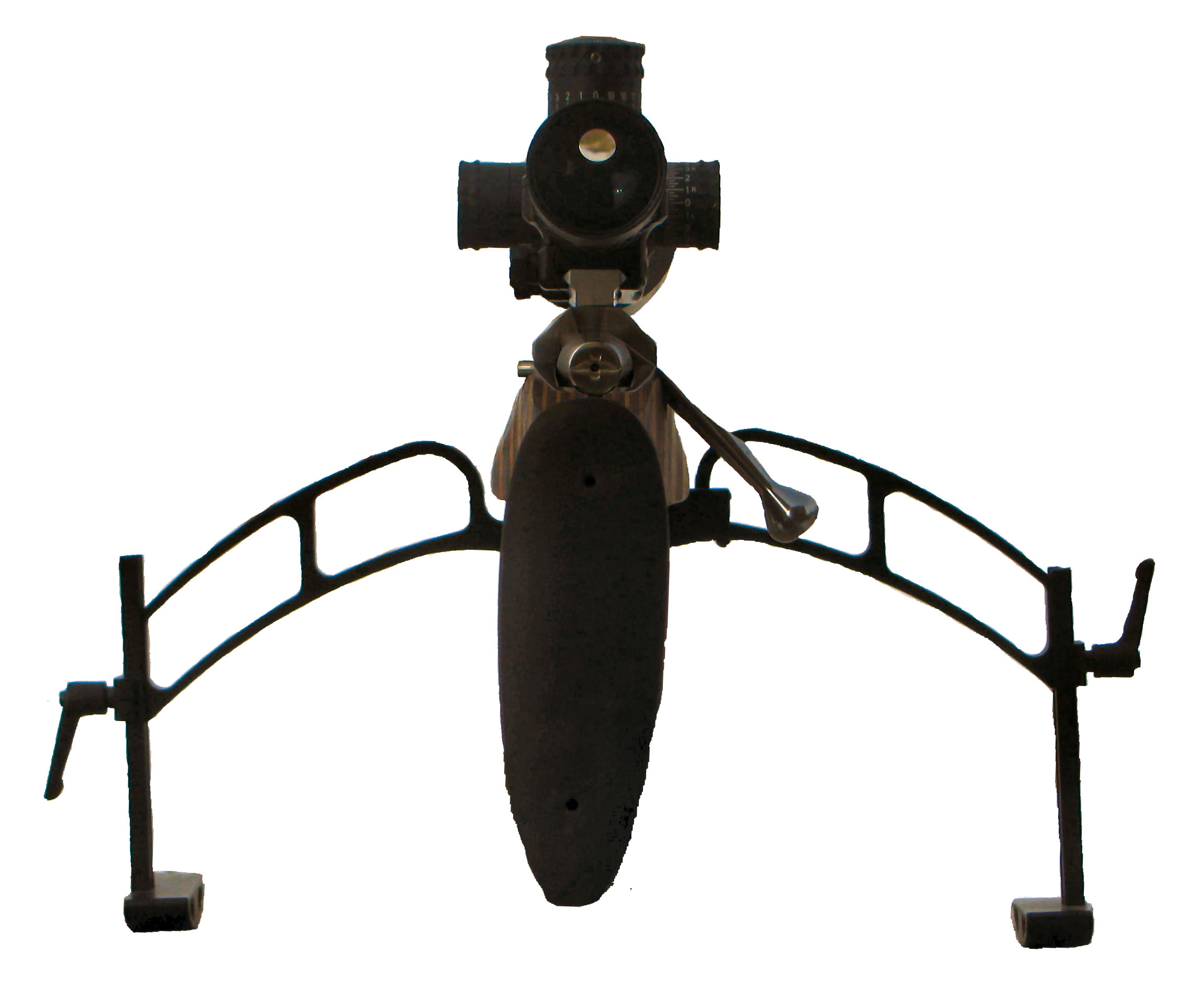 Randy built this long range target rifle in 2014 for a neighbor. Sadly he's passed away.  In his memory Randy will be offering these tactical rifles:
Long range .375 x .408 Chey Tac Imp. built on a BAT Machine action; Jewell trigger; Krieger stainless steel 34" x 1.450 diameter barrel with integral muzzle brake; MOA mount base Near one-piece rings using 3 rings; Night Force 5.5 x 25 x 56with hash mark mill range system; laminated thumbhole stock with adjustable cheek rest; aluminum pillar, glass bedded; Sinclair F-Class bipod. Extreme accuracy to 2 miles. Other calibers available such as .338 Edge; .338/378 Wby.; .338 Lapua; .408 Chey Tac and 50 BMG. Extreme accuracy up to 2 miles.  Custom orders will be gladly accepted and changes, within reason will be made. We in NO WAY endorse using these rifles for long range big game hunting.

*PLEASE NOTE*
The rifles pictured here are just a small sampling of the rifles Randy has built over the years. Each rifle, depending on components, will be individually priced at the time of the order.
All rifles pictured on this site are custom rifles built for individual clients specifically for their own needs, uses and budget. We do not stock rifles on hand, but build rifles on order to each client's particular specifications. We also do custom conversions. We will be glad to build a rifle custom tailored to your needs, desires and budget. A rifle may be built similar to any of the rifles depicted or may be totally different. If you do not see something on this site that you wish, that does not mean it cannot be built.  Please inquire.
All orders must have a minimum of 60% down to start the order and the balance will be due prior to the completion of the rifle.  The time frame for that balance will depend on each individual order and turnaround time.
Occasionally a rifle will be placed on the site for sale. In that case it will be noted that the rifle is for sale and a price will accompany the picture and description of the rifle.