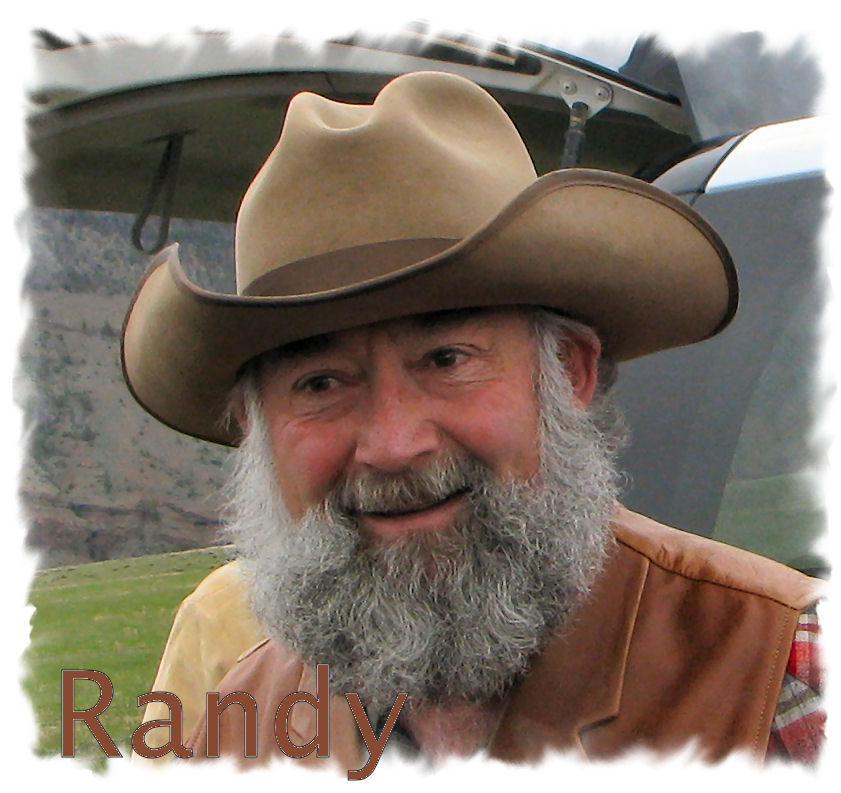 CONTACT:
Randy's Custom Rifles
Hours: By Appointment Only
No Calls on Sunday, Please
Phone: 307-587-6152
PO Box 221, Wapiti WY 82450
Physical address: 108 Dunn Creek Rd,
Wapiti, WY 82450
"Firearms stand next in importance to the constitution itself. They are the American people's liberty teeth and keystone under independence … from the hour the Pilgrims landed to the present day, events, occurrences and tendencies prove that to ensure peace security and happiness, the rifle and pistol are equally indispensable … the very atmosphere of firearms anywhere restrains evil interference — they deserve a place of honor with all that's good."
George Washington
First President of the United States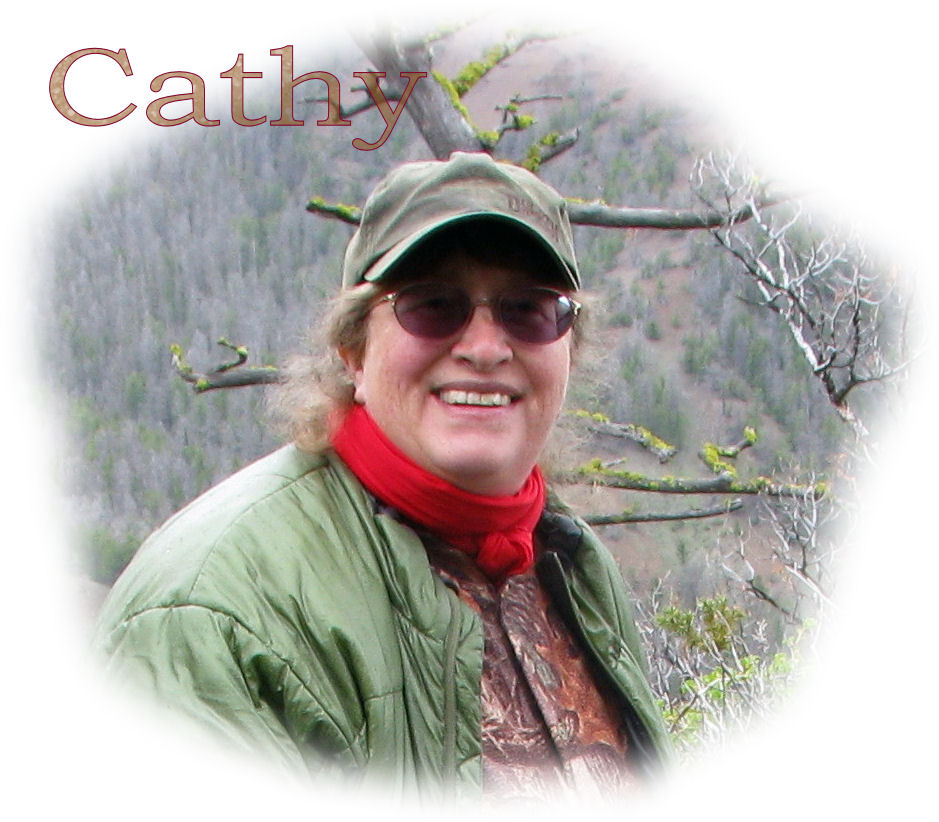 Please fill out the entire form and be as  precise as possible in telling us what you want. By doing so we will be better able to serve you.  Thank you! We look forward to working with you!
Recently we have received emails with 000-000-0000 or other false phone numbers.  PLEASE do not do this!  The reason we ask for a phone # is not so we can call you [unless you ask us to] but so if we get an email returned to us because the address was inadvertently mistyped or the server boots us off as we have that dreaded word "rifles" in our title. That happens periodically.  Then we have NO way of contacting you to answer your inquiry.  Thanks!
eyJpZCI6IjkiLCJsYWJlbCI6IkNvbnRhY3QgVXMiLCJhY3RpdmUiOiIxIiwib3JpZ2luYWxfaWQiOiI0IiwidW5pcXVlX2lkIjoidmJuMjNhIiwicGFyYW1zIjp7InRwbCI6eyJ3aWR0aCI6IjEwMCIsIndpZHRoX21lYXN1cmUiOiIlIiwiYmdfdHlwZV8wIjoibm9uZSIsImJnX2ltZ18wIjoiIiwiYmdfY29sb3JfMCI6IiNjZGNkY2QiLCJiZ190eXBlXzEiOiJjb2xvciIsImJnX2ltZ18xIjoiIiwiYmdfY29sb3JfMSI6IiNjZGNkY2QiLCJiZ190eXBlXzIiOiJjb2xvciIsImJnX2ltZ18yIjoiIiwiYmdfY29sb3JfMiI6IiMxZTczYmUiLCJiZ190eXBlXzMiOiJjb2xvciIsImJnX2ltZ18zIjoiIiwiYmdfY29sb3JfMyI6IiNmZjgwN2MiLCJmaWVsZF9lcnJvcl9pbnZhbGlkIjoiIiwiZm9ybV9zZW50X21zZyI6IlRoYW5rIHlvdSBmb3IgY29udGFjdGluZyB1cyEiLCJmb3JtX3NlbnRfbXNnX2NvbG9yIjoiIzRhZThlYSIsImhpZGVfb25fc3VibWl0IjoiMSIsInJlZGlyZWN0X29uX3N1Ym1pdCI6IiIsInRlc3RfZW1haWwiOiJjbWplcnJ5NDUzMUBnbWFpbC5jb20iLCJzYXZlX2NvbnRhY3RzIjoiMSIsImV4cF9kZWxpbSI6IjsiLCJmYl9jb252ZXJ0X2Jhc2UiOiIiLCJmaWVsZF93cmFwcGVyIjoiPGRpdiBbZmllbGRfc2hlbGxfY2xhc3Nlc10gW2ZpZWxkX3NoZWxsX3N0eWxlc10+W2ZpZWxkXTxcL2Rpdj4ifSwiZmllbGRzIjpbeyJsYWJlbCI6IiIsInBsYWNlaG9sZGVyIjoiRmlyc3QgTmFtZSIsImh0bWwiOiJ0ZXh0IiwidmFsdWUiOiIiLCJtYW5kYXRvcnkiOiIxIiwibmFtZSI6ImZpcnN0X25hbWUiLCJic19jbGFzc19pZCI6IjYiLCJkaXNwbGF5IjoiIiwibWluX3NpemUiOiIiLCJtYXhfc2l6ZSI6IiIsImFkZF9jbGFzc2VzIjoiIiwiYWRkX3N0eWxlcyI6IiIsImFkZF9hdHRyIjoiIiwidm5fb25seV9udW1iZXIiOiIwIiwidm5fb25seV9sZXR0ZXJzIjoiMCIsInZuX3BhdHRlcm4iOiIwIiwiZGVmX2NoZWNrZWQiOiIwIn0seyJsYWJlbCI6IiIsInBsYWNlaG9sZGVyIjoiTGFzdCBOYW1lIiwiaHRtbCI6InRleHQiLCJ2YWx1ZSI6IiIsIm1hbmRhdG9yeSI6IjAiLCJuYW1lIjoibGFzdF9uYW1lIiwiYnNfY2xhc3NfaWQiOiI2IiwiZGlzcGxheSI6IiIsIm1pbl9zaXplIjoiIiwibWF4X3NpemUiOiIiLCJhZGRfY2xhc3NlcyI6IiIsImFkZF9zdHlsZXMiOiIiLCJhZGRfYXR0ciI6IiIsInZuX29ubHlfbnVtYmVyIjoiMCIsInZuX29ubHlfbGV0dGVycyI6IjAiLCJ2bl9wYXR0ZXJuIjoiMCIsImRlZl9jaGVja2VkIjoiMCJ9LHsibGFiZWwiOiIiLCJwbGFjZWhvbGRlciI6IlBob25lIiwiaHRtbCI6InRleHQiLCJ2YWx1ZSI6IiIsIm1hbmRhdG9yeSI6IjEiLCJuYW1lIjoicGhvbmUiLCJic19jbGFzc19pZCI6IjEyIiwiZGlzcGxheSI6InJvdyIsIm1pbl9zaXplIjoiIiwibWF4X3NpemUiOiIiLCJhZGRfY2xhc3NlcyI6IiIsImFkZF9zdHlsZXMiOiIiLCJhZGRfYXR0ciI6IiIsInZuX29ubHlfbnVtYmVyIjoiMCIsInZuX29ubHlfbGV0dGVycyI6IjAiLCJ2bl9wYXR0ZXJuIjoiIiwiZGVmX2NoZWNrZWQiOiIwIn0seyJsYWJlbCI6IiIsInBsYWNlaG9sZGVyIjoiRW1haWwiLCJodG1sIjoiZW1haWwiLCJ2YWx1ZSI6IiIsIm1hbmRhdG9yeSI6IjEiLCJuYW1lIjoiZW1haWwiLCJic19jbGFzc19pZCI6IjEyIiwiZGlzcGxheSI6InJvdyIsIm1pbl9zaXplIjoiIiwibWF4X3NpemUiOiIiLCJhZGRfY2xhc3NlcyI6IiIsImFkZF9zdHlsZXMiOiIiLCJhZGRfYXR0ciI6IiIsInZuX29ubHlfbnVtYmVyIjoiMCIsInZuX29ubHlfbGV0dGVycyI6IjAiLCJ2bl9wYXR0ZXJuIjoiMCIsImRlZl9jaGVja2VkIjoiMCJ9LHsibGFiZWwiOiIiLCJwbGFjZWhvbGRlciI6Ik1lc3NhZ2UiLCJodG1sIjoidGV4dGFyZWEiLCJ2YWx1ZSI6IiIsIm1hbmRhdG9yeSI6IjEiLCJuYW1lIjoibWVzc2FnZSIsImJzX2NsYXNzX2lkIjoiMTIiLCJkaXNwbGF5Ijoicm93IiwibWluX3NpemUiOiIiLCJtYXhfc2l6ZSI6IiIsImFkZF9jbGFzc2VzIjoiIiwiYWRkX3N0eWxlcyI6IiIsImFkZF9hdHRyIjoiIiwidm5fb25seV9udW1iZXIiOiIwIiwidm5fb25seV9sZXR0ZXJzIjoiMCIsInZuX3BhdHRlcm4iOiIwIiwiZGVmX2NoZWNrZWQiOiIwIn0seyJsYWJlbCI6IlByb29mIG9mIEh1bWFuIiwicGxhY2Vob2xkZXIiOiIiLCJodG1sIjoicmVjYXB0Y2hhIiwidmFsdWUiOiIiLCJtYW5kYXRvcnkiOiIwIiwibmFtZSI6IkNhcHRjaGEiLCJic19jbGFzc19pZCI6IjEyIiwiZGlzcGxheSI6InJvdyIsIm1pbl9zaXplIjoiIiwibWF4X3NpemUiOiIiLCJhZGRfY2xhc3NlcyI6IiIsImFkZF9zdHlsZXMiOiIiLCJhZGRfYXR0ciI6IiIsInZuX29ubHlfbnVtYmVyIjoiMCIsInZuX29ubHlfbGV0dGVycyI6IjAiLCJ2bl9wYXR0ZXJuIjoiIiwiZGVmX2NoZWNrZWQiOiIwIiwicmVjYXAtdGhlbWUiOiJsaWdodCIsInJlY2FwLXR5cGUiOiJhdWRpbyIsInJlY2FwLXNpemUiOiJjb21wYWN0In0seyJsYWJlbCI6IlNlbmQiLCJwbGFjZWhvbGRlciI6IiIsImh0bWwiOiJzdWJtaXQiLCJ2YWx1ZSI6IiIsIm1hbmRhdG9yeSI6IjAiLCJuYW1lIjoic2VuZCIsImJzX2NsYXNzX2lkIjoiNiIsImRpc3BsYXkiOiIiLCJtaW5fc2l6ZSI6IiIsIm1heF9zaXplIjoiIiwiYWRkX2NsYXNzZXMiOiIiLCJhZGRfc3R5bGVzIjoiIiwiYWRkX2F0dHIiOiIiLCJ2bl9vbmx5X251bWJlciI6IjAiLCJ2bl9vbmx5X2xldHRlcnMiOiIwIiwidm5fcGF0dGVybiI6IjAiLCJkZWZfY2hlY2tlZCI6IjAifSx7ImxhYmVsIjoiUmVzZXQiLCJwbGFjZWhvbGRlciI6IiIsImh0bWwiOiJyZXNldCIsInZhbHVlIjoiIiwibWFuZGF0b3J5IjoiMCIsIm5hbWUiOiJyZXNldCIsImJzX2NsYXNzX2lkIjoiNiIsImRpc3BsYXkiOiIiLCJtaW5fc2l6ZSI6IiIsIm1heF9zaXplIjoiIiwiYWRkX2NsYXNzZXMiOiIiLCJhZGRfc3R5bGVzIjoiIiwiYWRkX2F0dHIiOiIiLCJ2bl9vbmx5X251bWJlciI6IjAiLCJ2bl9vbmx5X2xldHRlcnMiOiIwIiwidm5fcGF0dGVybiI6IjAiLCJkZWZfY2hlY2tlZCI6IjAifV0sIm9wdHNfYXR0cnMiOnsiYmdfbnVtYmVyIjoiNCJ9fSwiaW1nX3ByZXZpZXciOiJzaW1wbGUtd2hpdGUucG5nIiwidmlld3MiOiI5MDA3IiwidW5pcXVlX3ZpZXdzIjoiNTQ1MiIsImFjdGlvbnMiOiI4ODEiLCJzb3J0X29yZGVyIjoiMCIsImlzX3BybyI6IjAiLCJhYl9pZCI6IjAiLCJkYXRlX2NyZWF0ZWQiOiIyMDE2LTA1LTAzIDE2OjAxOjAzIiwiaW1nX3ByZXZpZXdfdXJsIjoiaHR0cDpcL1wvc3Vwc3lzdGljLTQyZDcua3hjZG4uY29tXC9fYXNzZXRzXC9mb3Jtc1wvaW1nXC9wcmV2aWV3XC9zaW1wbGUtd2hpdGUucG5nIiwidmlld19pZCI6IjlfNjA0Nzg2Iiwidmlld19odG1sX2lkIjoiY3NwRm9ybVNoZWxsXzlfNjA0Nzg2IiwiY29ubmVjdF9oYXNoIjoiZDYzZmU1YmU5MjQyOGE5MWZhNmQyNjFlMzUzYjhlNjEifQ==